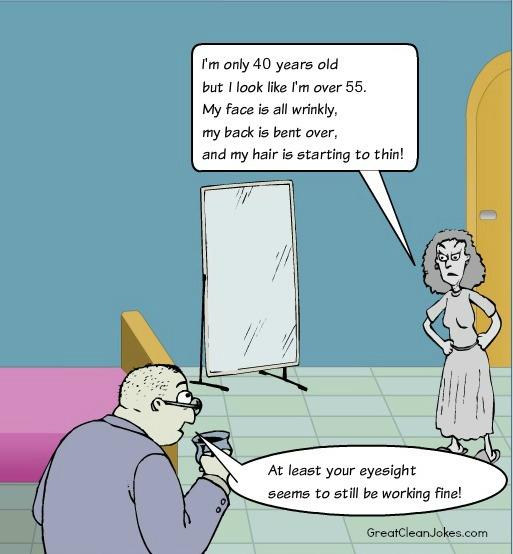 Wife – I'm only 40 years old but I look like I'm over 55. My face is all wrinkly, my back is bent over, and my hair i stating to thin!
Husband – At least your eyesight seems to still be working fine!
The Helpful Husband Cartoon

,
share me!